So on a tip from a friend in Thailand - everyone in Thailand seems to use freshwater artemia. Seemingly unheard of here in Europe from what I heard it seemed too good to be true.

Everyone and anyone who has bred fish is well known to Brine Schrimp Artemia which needs special tools (homemade or other) to hatch as well as salt etc.

Freshwater Shrimp doesn't need anything other than temperatures no less than 18 C - so no air stone, filter, heating - you name it... literally fill a container with water - drop in eggs - wait 24 hours and VOILA - freshwater artemia.

Just as good as it's brine shrimp counterpart seemingly and actually meant to be slighly more nutritional and giving more colour to the young fish.

So this is me experimenting with it...let's see if it is as good as they say in Thailand. My friend sent me 10 capsules with eggs.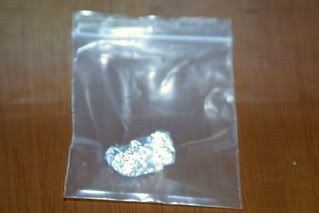 Each capsule he carefully packed and added silver foil in case of x-rays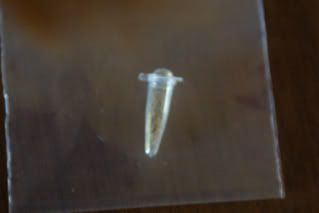 One of the capsules holding around 30,000 eggs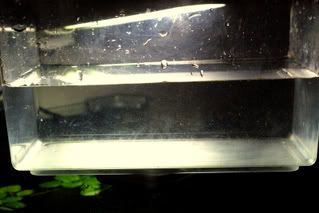 I prepared a small plastic container with water from the tap (such hard work) and dropped in the eggs.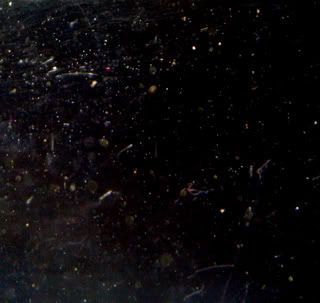 You can see some eggs floating if you look close
I will keep readers up to date on the success of this... I have a big nest of Trichopsis Schalleri born this morning so they will be the first tasters ;) ;)